chroma *
: an ode to colour
---

🧨🍊📒🍀🌀🔮 — chroma* is an editorial interviewing artists and their relationship to colour. Highlighting the value of colour sans its tangibility, instead, seeing its importance of it in the emotional psyche. Colour spreads divide the interviews as my own response to colour as my greatest inspiraiton as an artist.

*chroma playlist here: https://open.spotify.com/playlist/612WTA1n8YrvcBwkiKvJPl?si=iBuX3qtuR4a5vneIV9hzAg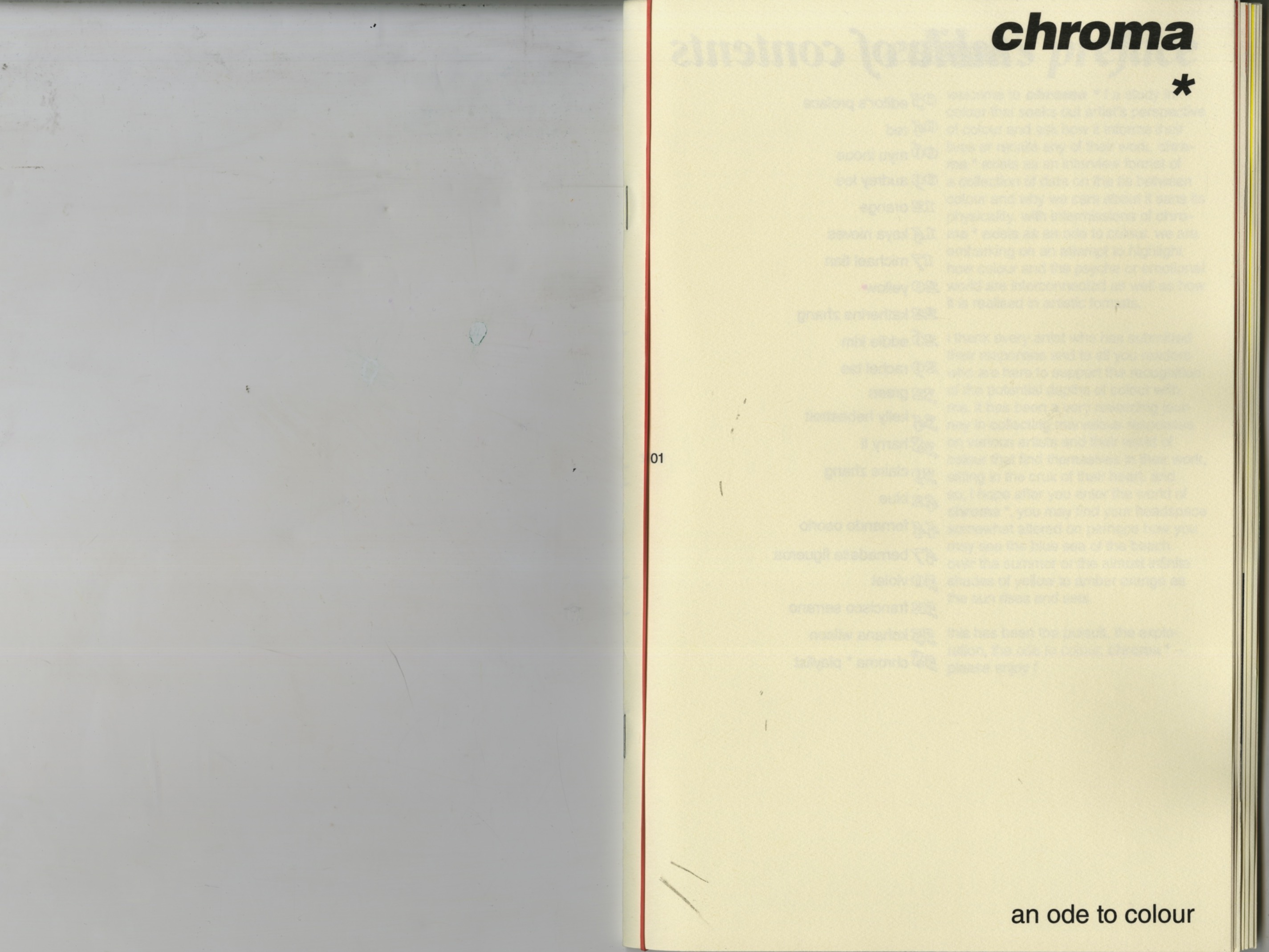 ---
Space: In Two Parts (2021)
A Parson's senior thesis investigation on what are the elements which make a safe space. Explored in the form of two interactive books.
---
Branding design & creative direction.
---
On: Basking (2020)

Film creation, editing & writing.
A film and poem on basking.
---
Live Culture (2020)
Branding
A community space for the culture

---
post to you (2020)
Digital postcard collection including a mixture of personal post cards to readers of my 2020 Summer. 50% of all sales were donated to Black Trans communities and mutual aid initiatives.

---
anti-gone (2019)
Writer, cinematography & editing.
A scenic short film about neighbors who meet each other in their dreams.

---
*chroma (2018)
An ode to colour. A zine about artists and their relationship to colours.
---
Hong Kong To Me (2017)
Series of artworks.
Slivers of a distinctly Hong Kong life.
---