Live Culture
---
Parsons thesis exploration concepted and created by Tiffany Tong.

Assets: Posters, community programming, menu.

Live Culture is a pun on the alternative name for probiotics and a community (place) which can be multifaceted, ever-changing, and fun. Live Culture focuses on the necessity of communities in culture (and vice versa). The activities within aims to foster a democratic space for anyone to be involved with, and for the community and cultural development to thrive.

A running imperative of Live Culture is the mutual aid system to ensure the safety of our communities, giving back to the people who enrich and develops the culture.

Live Culture's typography is driven by the ethos of accessibility and legibility. Times New Roman and Univers embody these characteristics.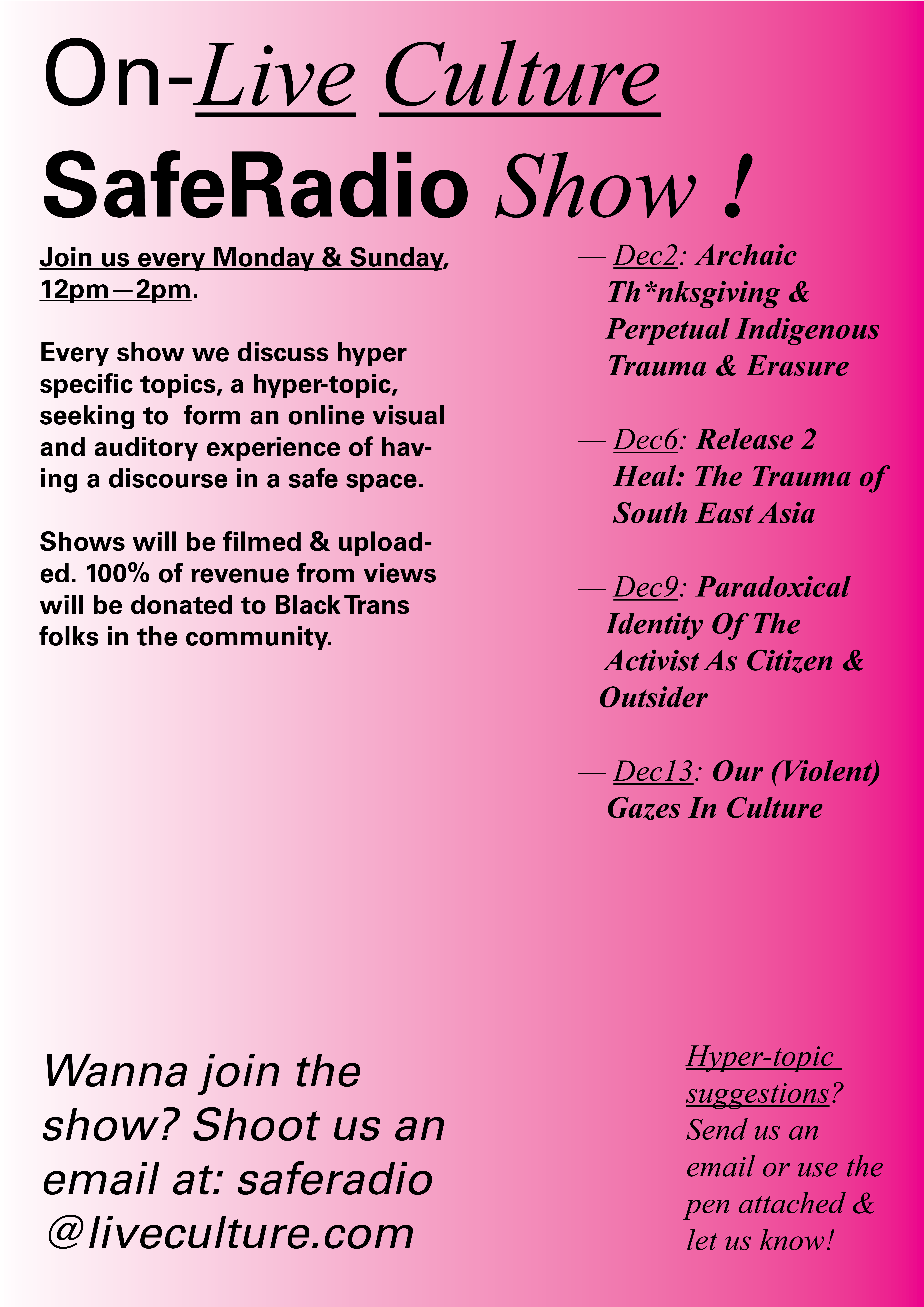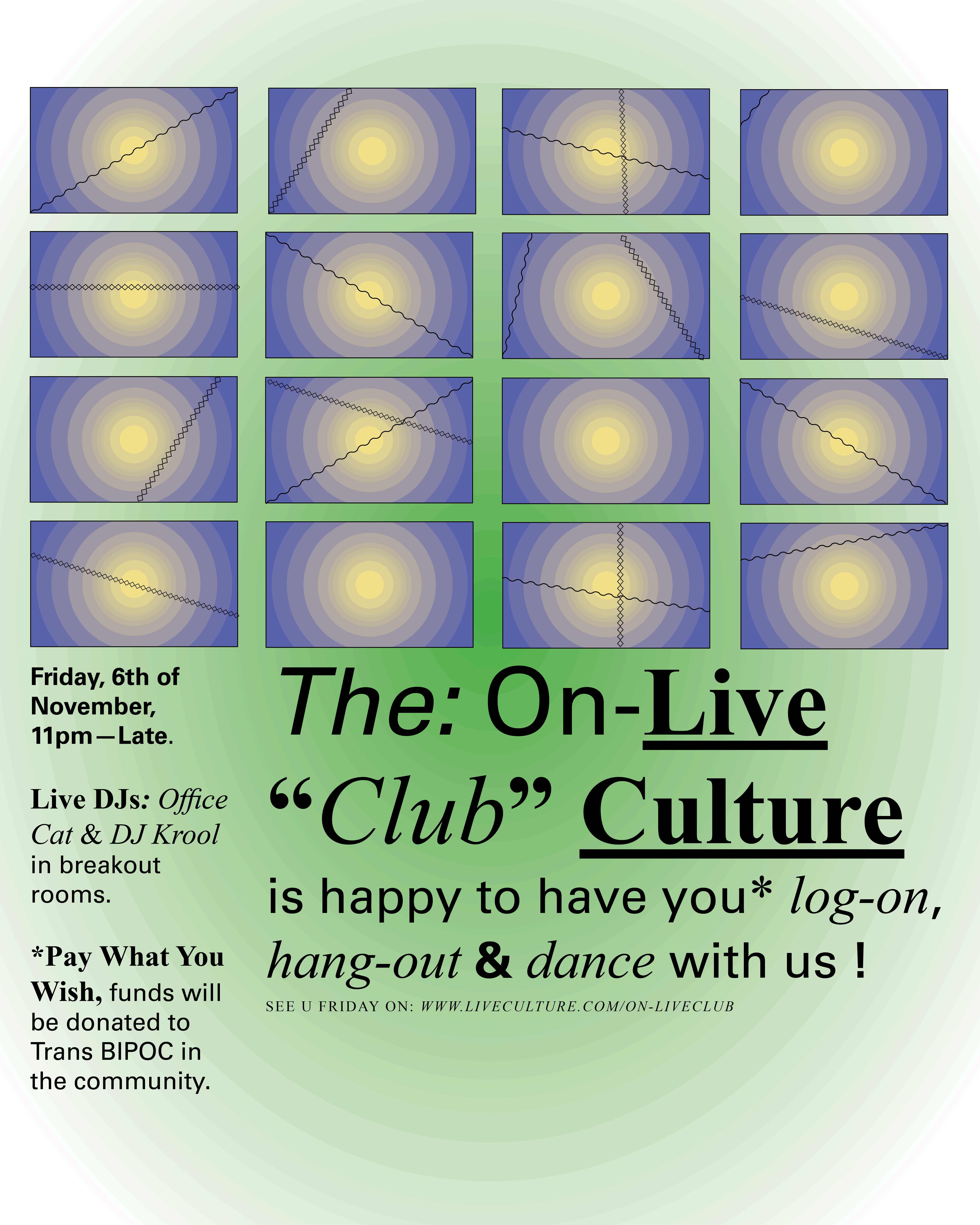 On-Live Zoom "Club" Culture: a
Live Culture
on-line zoom club party.
(Apologies! Gradients are visually corrupted on GIFs...)
Live Culture
advertisement posters.
Above:
Live Culture
drink/ alcoholic menu. Cocktail pricing sliding scale for QTBIPOC.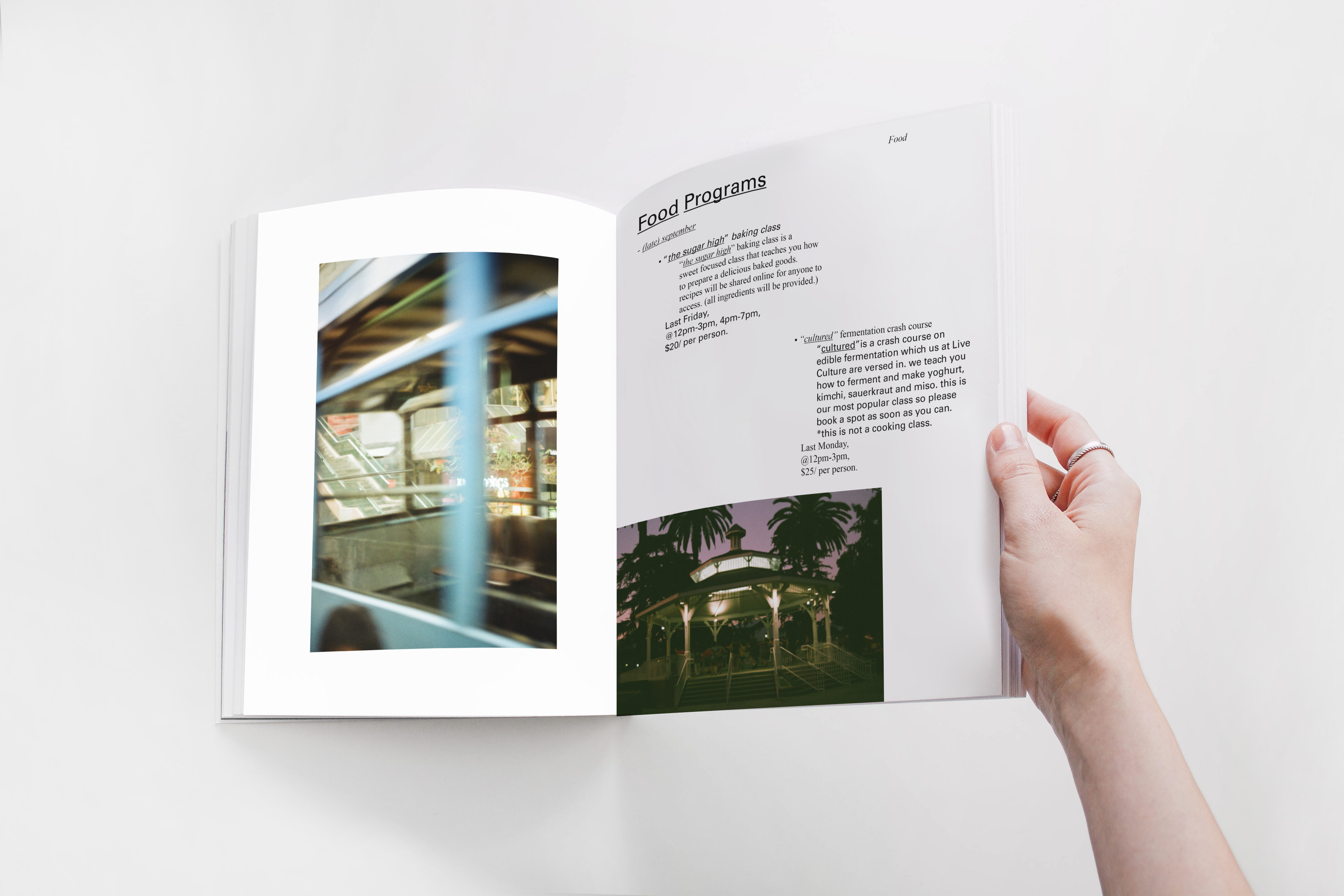 Seasonal
Live Culture
community programming ranging from cooking classes, fermentation classes, art exhibitions, art workshops, movie screenings, etc. Program imagery spotlights a photographer's body of work. Program event pricing is sliding scale for QTBIPOC.