Live Culture
---
Live Culture is a pun on the alternative name for probiotics and a community (place) which can be multifaceted, ever-changing, and fun. Live Culture focuses on the necessity of communities in culture (and vice versa). The activities within aims to foster a democratic space for anyone to be involved with, and for the community and cultural development to thrive.

A running imperative of Live Culture is the mutual aid system to ensure the safety of our communities, giving back to the people who enrich and develops the culture.
Parsons thesis exploration concepted and created by Tiffany Tong.

Assets below: Posters, community programming, menu.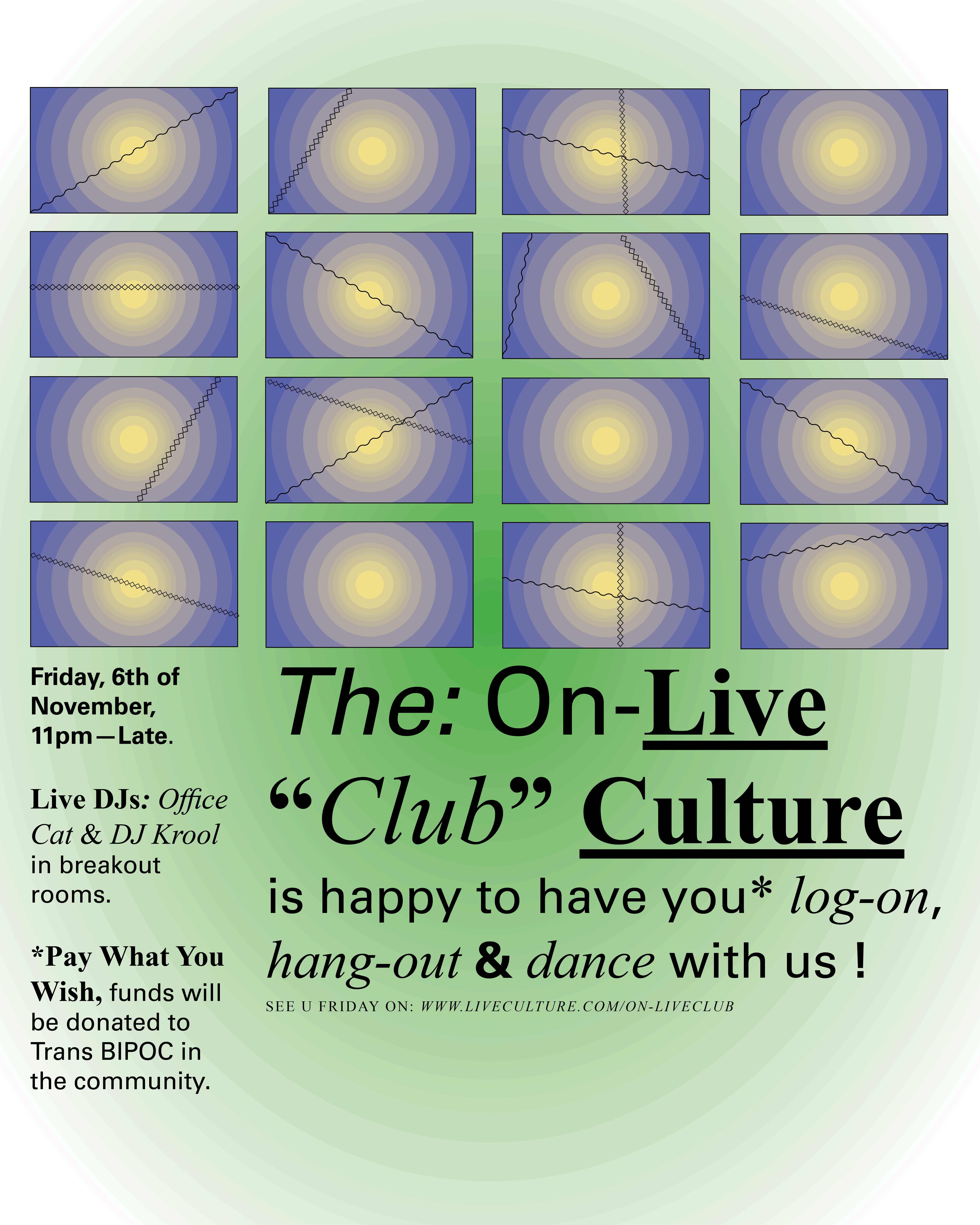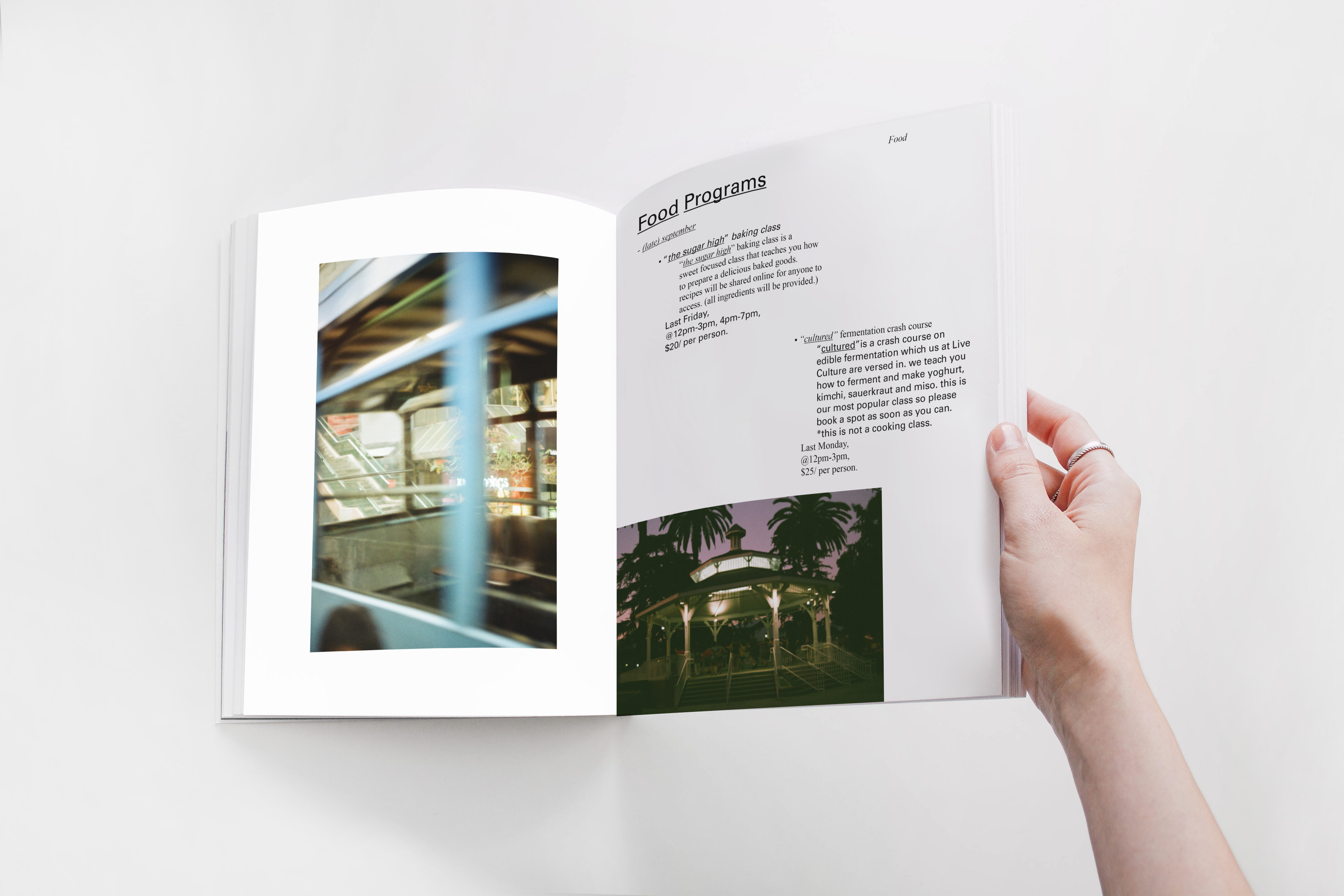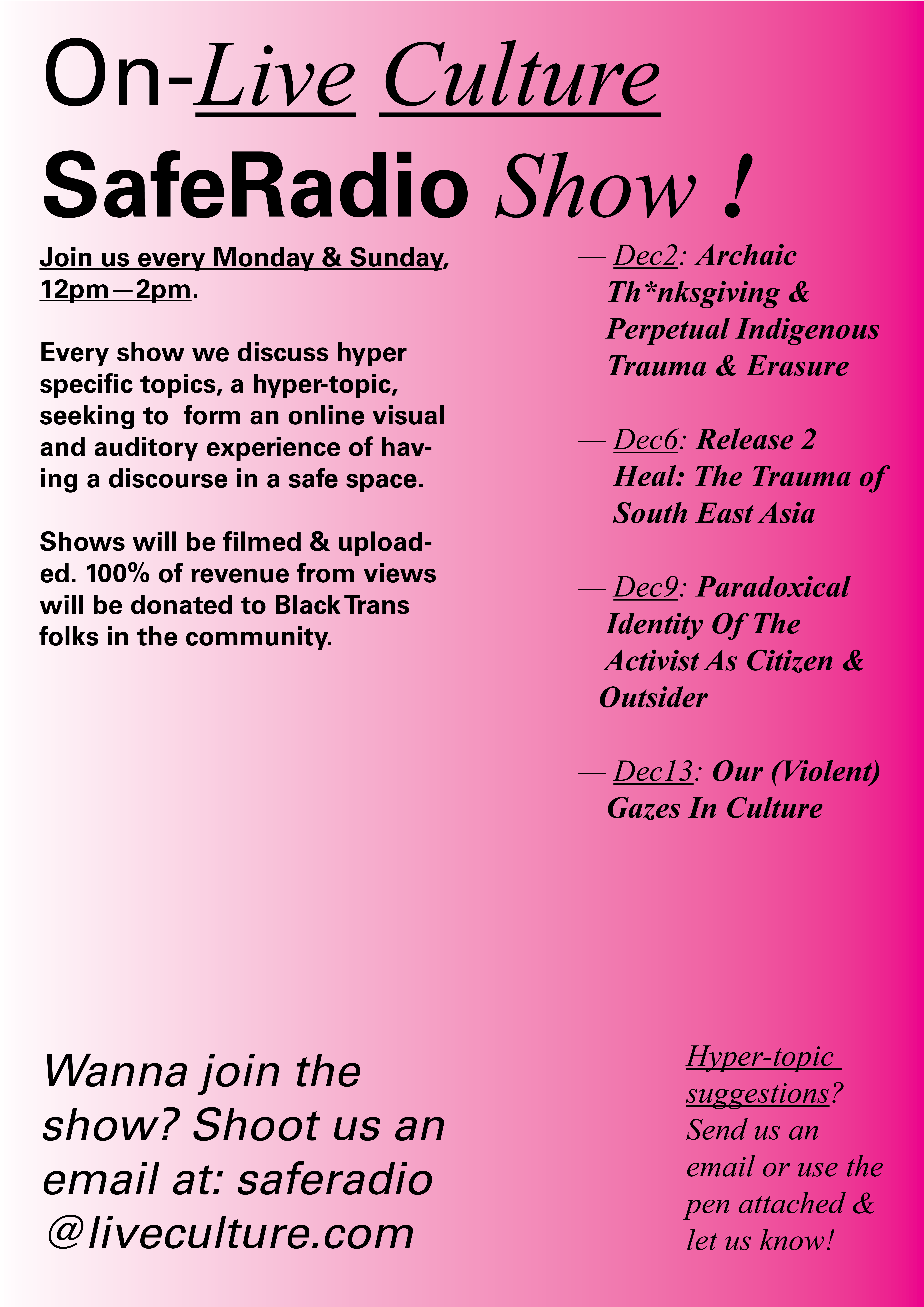 ---
Space: In Two Parts (2021)
A Parson's senior thesis investigation on what are the elements which make a safe space. Explored in the form of two interactive books.
---
Branding design & creative direction.
---
On: Basking (2020)

Film creation, editing & writing.
A film and poem on basking.
---
Live Culture (2020)
Branding
A community space for the culture

---
post to you (2020)
Digital postcard collection including a mixture of personal post cards to readers of my 2020 Summer. 50% of all sales were donated to Black Trans communities and mutual aid initiatives.

---
anti-gone (2019)
Writer, cinematography & editing.
A scenic short film about neighbors who meet each other in their dreams.

---
*chroma (2018)
An ode to colour. A zine about artists and their relationship to colours.
---
Hong Kong To Me (2017)
Series of artworks.
Slivers of a distinctly Hong Kong life.
---